E-prescribing and Repeat Prescriptions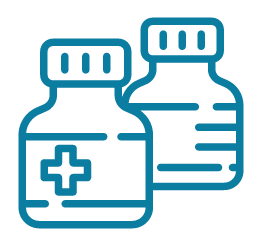 Repeat prescriptions enable you to stay up to date with your medication without needing to see your doctor every time you need to refill a prescription
The best way for you to request a repeat prescription is through your Manage My Health account.
You can also leave a message on our prescription line by calling 06 343 9050.
Aramoho Health now processes most prescriptions electronically. E-prescriptions are sent directly to the pharmacy where you want to pick up the script.

   It is very important that you let us know which pharmacy you want the script sent to.
From 1 July 2020, the fee for standard repeat prescriptions will be $16.50. Standard repeat prescriptions are processed within 48 hours.
From 1 July 2020, the fee for urgent repeat prescriptions will be $25.00. To request an urgent repeat prescription you must speak to one of our nursing team.
You may be asked to see a doctor or nurse before you are able to get a repeat prescription. This is to ensure your medication is still appropriate.
If you need to talk to someone about a prescription please call us on 06 343 9050 and ask to speak to a nurse.
Join our Facebook Page!
To stay up to date with our latest news and notices, follow us on facebook